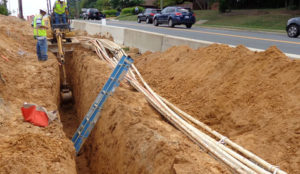 Telecom construction requires communications across multiple teams. The construction of a new structure, whether office building or data center, is contingent upon access to telecommunications services. Folks in facilities, IT, operations, and administration need to be in lockstep with their vendors and contractors, as well as, their end-users or employees.
Technology has a huge impact on the day to day operations of any organization and that technology's ability to connect is essential to a high performing company. A translator between all parties is a valuable asset. The ability to pragmatically explain why something is necessary, where it is necessary, and when it is necessary to a broad audience makes things move more seamlessly.
For example, explaining the difference between shared and dedicated services and their pricing delta can be difficult to understand especially when you get to the part where you have to explain that layer 3 technology is "best effort". In the nineties, IT had carte blanche but that's changed. People only needed to know their job, today everyone needs to know a little bit about IT but the decisions should be made by the experts. Check out some of my thoughts on the IT buying process.
The WAN to LAN connection is handled by different parties that speak different languages and have different requirements. What the LEC or MSO requires for service is wholly separate from that which low voltage cabling contractors need to set up a WAN. Making matters more complex, finance and IT have their own languages as does legal… as does the carrier's billing team. At CloudOgre, we sync up with the various departments within the carriers to make sure billing is accurate.
Although the final outcome is the same for all parties involved, they each have their own individual goals. Juggling expectations and synchronizing partners, vendors, and contractors has a huge impact on the outcome. That juggling is contingent upon good communication, although everyone's goals may be different, they have to be on the same page.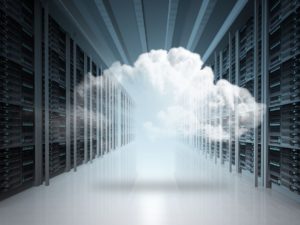 On a day to day basis these folks, whether operations, finance, IT, or the C-Levels, use their own unique language. Building is much different than an office move and has its own set of issues. Coordination with towns' and cities' zoning and permitting departments can have its own set of communication barriers.
It brings me great joy to make office moves and new building construction project go smoothly. We're able to add a great deal of value for our clients by syncing up with all parties involved. Since most of our customers come to us with office move or construction projects we've gained a great deal of expertise. You'll move your office once every five years at most while do this multiple times per year, every year.
Shifts in location, whether moving an office or building a new one, is a great time to discuss changes in IT strategy because users are usually ready to accept behavioral change since its associated with a physical change. Its easier to get used to the buttons on a new phone if you're also getting used to a new laptop or tablet. CloudOgre evaluates various equipment vendors and SaaS providers and gives recommendations that can be understood by finance, IT, facilities, or anyone who takes a look. CloudOgre isn't a Panasonic dealer, Grandstream dealer, AT&T provider, we work across all carriers, equipment manufacturers, data center providers, and SaaS vendors to develop the right solution much like a Virtual CIO.
The IT discussion should start as soon as you know you're going to make a big change. Facilities should be in lockstep with IT from the beginning not only about infrastructure availability but building composition, and other ancillary items that don't fall in ITs wheelhouse but has an impact on their performance.